Saint Josemaria was born on January 9, 1902. Here are four videos about his life and teachings.
For Saint Josemaria's birthday on January 9, we offer some excerpts from an article published by "Real Clear Religion" entitled "The Tweetable Saint."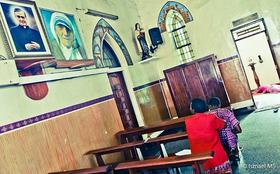 A new video of Saint Josemaria offers 44 brief clips from his oral preaching between 1972 and 1975 in Europe and Latin America. It can be downloaded or purchased from Beta films with English subtitles.
With your help, Lord, I'll fight so as not to be held back. I'll respond faithfully to your invitations. I won't be afraid of steep climbs, nor of the apparent monotony of my daily work... (Friends of God, 121)
From the Gospel of St. John:
Jesus answered, "My kingdom is not of this world. If my kingdom were of this world, my followers would have fought that I might not be delivered to the Jews. But, as it is, my kingdom is not from here." Pilate therefore said to him, "Thou art then a king?" Jesus answered, "Thou sayest it; I am a king. This is why I was born, and why I have come into the world, to bear witness to the truth. Everyone who is of the truth hears my voice." Pilate said to him,...

"Human life - your life - and its humdrum, ordinary business, have a meaning which is divine, which belongs to eternity."
SAINT JOSEMARÍA

, Founder of Opus Dei